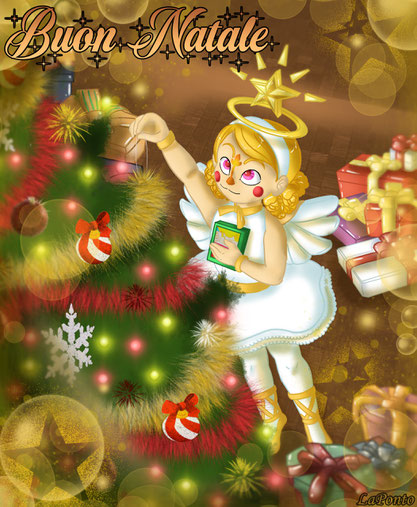 Well, here we are again, at the start of a new year.
After what has passed in 2020, I think many of us have supported ourselves by wishing "happy 2021" since we do not know if it will be another year of shit or not. Yes, fear still lurks ... but let's not allow it to ruin our hope for a more positive future.
Among my blogs I am heartened to see that there are many people who are not going to give up and who are working hard.
So: we start from scratch.
In some ways, making a clean sweep is good. Especially to chase away the old year negativity.
I must admit that I have no new good intentions other than working hard on the blog and hoping to receive more responses for the job, especially for the drawings. I have a great desire to do many things and many wishes to fulfill, I am taking better care of myself and I have finally had the opportunity to spend more time with my boyfriend. These holidays have been a cure-all, because the previous months had really weighed on me, both physically and mentally (same thing goes for my big sister).
I want to conquer the world and I hope that the effort will soon pay off.