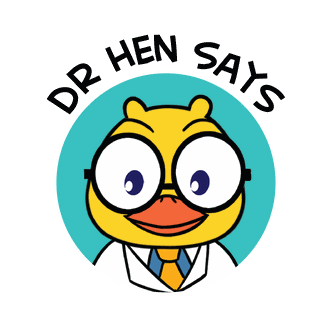 Healthcare has always tried to find new methods to spread health information and awareness: promotional campaigns, meetings, television programs… etc. Both adults and children are continually invited to follow the correct rules for maintaining a healthy life, providing constant information on how to prevent diseases, infections and any type of health problem. For the youngest, in particular, the use of tools such as cartoons are the most effective tool.
Today, thanks to the power of the internet and the mass media, this message can be conveyed very easily and quickly and everyone is able to find an answer to a disease.
Nonetheless, however, it is not always easy to understand what we are dealing with when we are sick.
Although the Internet is always available, between long articles and do-it-yourself diagnoses it is not easy to understand what the health problem that torments us is, regardless of whether it is more or less serious.
For this reason, the group working under the name of Dr Hen made sure that these obstacles were overcome.
With a simple but clever idea, artists and doctors have joined forces to popularize the complex aspects of human health.
Visual and written art come together in the form of illustrations (or animations) to explain without too many turns of words or complex explanations the incorrect functioning of our organs or the delicate problems related to the psyche, the diseases that can affect women or how to manage infections and allergies. Don't be fooled by the bright colors of the characters, what may seem like a branded blog for the youngest is actually a great source of help for adults as well.
For this reason and for the great commitment, I decided to interview these smart people.
-------------------------------------------------------------------------------------------------
 Dr Hen, thank you for making yourself available for the interview.
I really admire your health information work and I never fail to read the guidance you provide about illnesses and physical / mental conditions via your Instagram profile. I think it's a very original and useful idea to spread this kind of information in a clear and at the same time fun way.
Let's start the interview right away😊
1.     First of all: who is Doctor Hen? Who is the person behind this nice doctor?
I'm Dr Hen – the Chief Physician at the Hen.World Medical Center. I work with a team of animators and healthcare professionals to share evidence-based health information in a non-threatening manner on social media.
I'm Dr Hen – the Chief Physician at the Hen.World Medical Center. I work with a team of animators and healthcare professionals to share evidence-based health information in a non-threatening manner on social media.
 
 
2.     Why choose the theme of medicine? Why is it so important?
 I grew up in a family with health conditions. Mostly hidden, as my parents were both afraid and ashamed to speak about their issues. They were fearful that they would be looked upon differently, removed from opportunities, and they did not want any pity. They never asked for assistance, they never complained, they never tried to educate those around them about their conditions, and they never tried to find others with the same issues. They kept it all a secret. And so, the problems got worse.
 
I know now that it would have been better for them if they had opened up and talked to others. Speaking, sharing, and learning about different aspects of health helps everyone. Information and knowledge are key to making better decisions. And the sooner we are aware of how our own actions can affects the future quality of our lives, the better.

 
3.     How did this idea come about? Why associate it with the drawing?
 Talking about health can be difficult. There is a lot of stigma, misinformation, and prejudice – and "googling" can be scary. My art style is meant to be a bit old fashion and I hope, nostalgic. Hens are not threatening and therefore, make it easier to convey these types of topics.
 
 
4.     Since the illustrations have a lot of medical descriptions, do you ask for advice from people who work in this field (pediatricians, neurosurgeons, gynecologists, etc.)?
 Most definitely. It is important for me to ensure that my works are medically accurate, both in depiction and in words.
 
 
5.     How many people have currently found help in your project? Do you receive many thanks?
Oh, so many! There are plenty of thanks written on the posts themselves, as well as in DMs. That's the most rewarding part of what I do. I also work with many foundations such as the Elton John AIDS Foundation, World Hepatitis Alliance, the TLC Foundation for Body-Focused Repetitive Behaviors, Thalassaemia International Federation, and Sickle Cell 101, to name a few. These organizations understand how animation can have a big impact on their messaging and reach even larger audiences.
 
6.     Often those who work in medicine find themselves having to face even the ugliest and cruelest aspects of diseases… how do you feel in these situations?
It is always tough to hear about these situations, but there are a lot of diseases today that can be caught with early screening – and those are messages that I need to raise awareness about.
 
It is also important for those with lifelong conditions – which can be visible or invisible – that they get our support and inclusion.
 
7.     At the end of the day, what is the greatest satisfaction?
 The greatest satisfaction is knowing that I've helped somebody improve their quality of life, not just by raising awareness but also forming close-knit communities around different health concerns. It is important to know that you're not alone.
 
 
8.     You are on Instagram, TikTok and even YouTube… the next step?
 I consider what I do to be "health entertainment". As an extension of what I do, I've recently launched the Hen.World Health Center on Decentraland (-62, 128). It's the first health information center on the metaverse. Through the gamification of health, I can reach an even wider audience. The next step – Henflix?  :)
Thanks for your availability.
Thank you! Stay Healthy! ❤️
 Before closing the article, I invite all readers to visit Dr Hen's profiles and take a look at the proposed works.
I recommend: always take care of yourself.
INSTAGRAM:  https://www.instagram.com/drhensays/?hl=it
YOUTUBE: https://www.youtube.com/c/HenWorld
TWITTER: https://twitter.com/drhensays
FACEBOOK: https://www.facebook.com/drhensays/