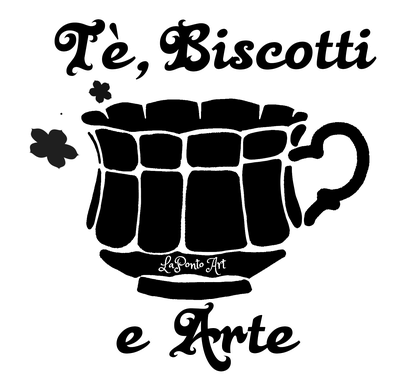 Hi folks, how are you doing?
If you have come to this page (but you are Italian) ... no, you have not gone crazy: the article is really written in English.

Welcome to "Tea, Cookies and Art".

The reason for the presence of this little writing is easy to explain: I want to try to expand the reach of the blog, even to the overseas public. In other words, the articles I normally write in Italian will soon be available in English too. But as I said, it's a test. It will last until January 2021 and if the response to this attempt is successful, then it will become a fixed option, otherwise I will set everything aside and continue to dedicate myself exclusively to the public of my beautiful country.
In the next few days I will translate the articles previously published on the site, with the exception of the pages of my "Diario di bordo" and "Occhio all'artista". I hope that foreign readers will appreciate my work as many of you Italians are already doing.

Well, that's it.
Let's start the test ... and let's see.